BCRA U25 Program
---
The BCRA has an active Under 25 Team shooting Target Rifle and F-Class. The Under 25 Team eligibility is from youth to 24 years old.
There are opportunities to participate in Provincial and Regional Matches, as well as National and International shooting events. Coaching is available for new and experienced shooters.
Due to the current COVID situation, we are unable to offer a shooting schedule until further notice.
Please check back for further updates.
---
The BCRA has a very active program for Juniors (under 18 years old) and U25's (under 25 years of age) in the province of British Columbia.

For more information on the U25 program please contact the U25 Coordinator. She would be very pleased to answer questions on any aspect of our program.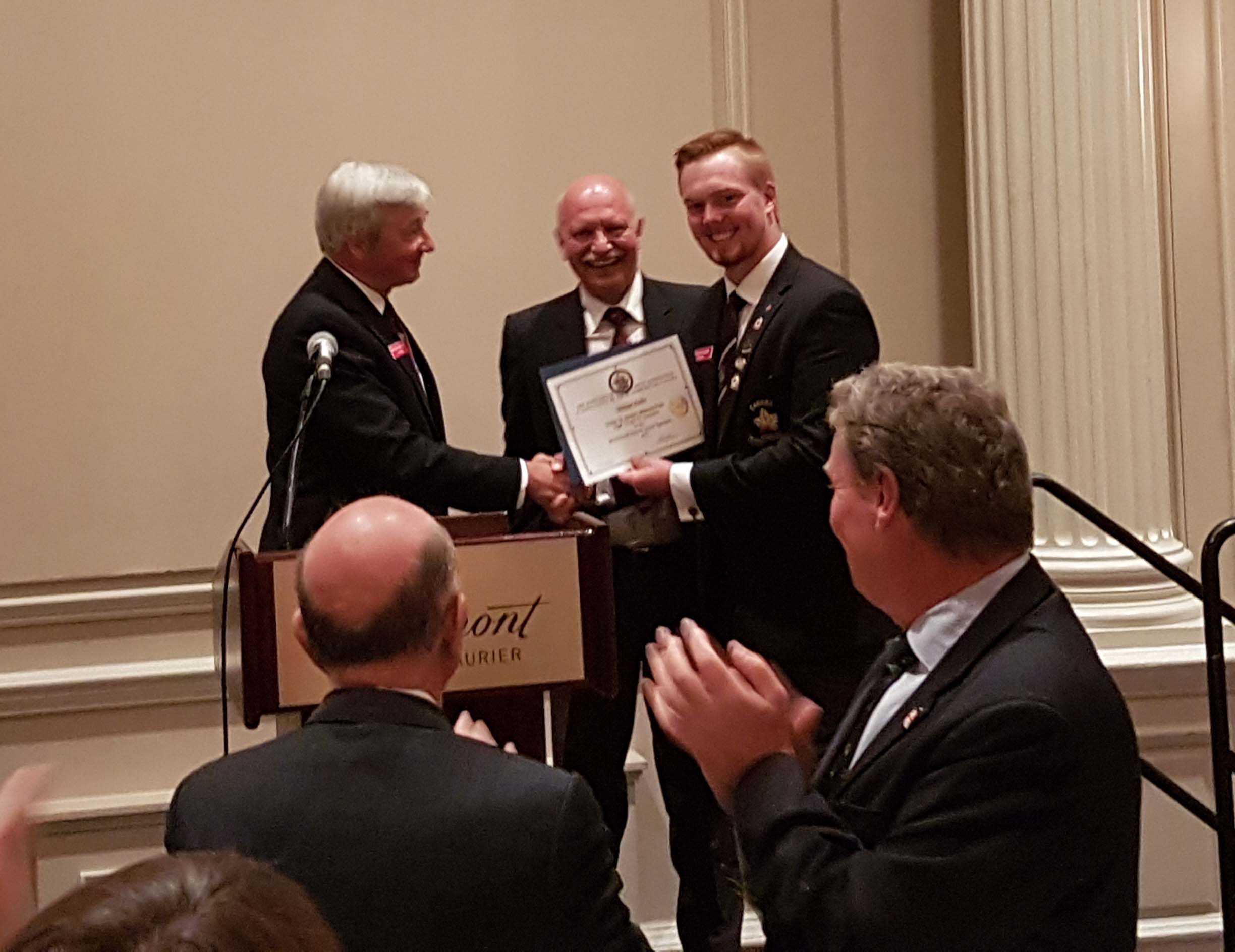 Tristan Dalin from British Columbia at the Macdonald Stewart dinner held August 2017 in Ottawa, Ontario accepting his Grand Aggregate U25 Award. Tristan is a BCRA member and has competed around the world including England and South Africa. Congratulations Tristan.
Photo credit A. Paton
---
Take a look at an interview about the U25 program done with our Coaching Director